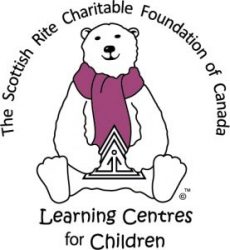 The mission of the Scottish Rite Charitable Foundation Learning Centre for Edmonton is:
To help children with dyslexia learn to read and reach their full potential.

To help their families end the frustration, guilt and disruption caused by dyslexia.

To fully fund this endeavour.

To help children succeed in and out of school.
Children learn to read in the first three grades; thereafter they read to learn. If they cannot read or if they have extreme difficulty with reading, they have little hope of reaching their potential.
About 15% of the population suffers from dyslexia to varying degrees. Some also have problems with numbers as well as with letters and words.  Teachers are not always able to identify the problem since children can become good at concealing the problem.
Through the use of the science-based Orton-Gillingham instructional approach, students are taught how to read in a manner that is meaningful to the dyslexic mind. Instead of being the problem student who is at or near the bottom of the class, he or she can become an outstanding student, full of self confidence.